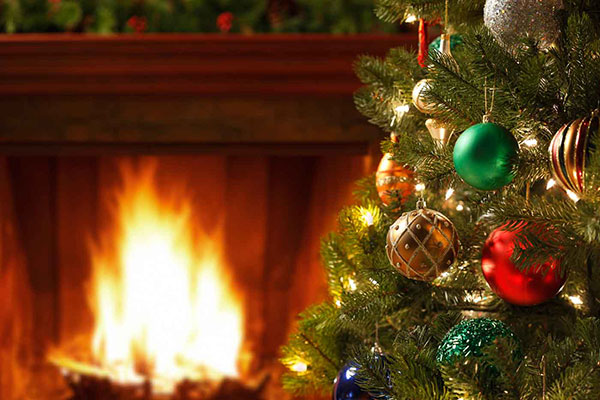 It's that time of year where most families start to hibernate, opting for cosy nights in front of the fire over venturing outdoors. Although this set-up maybe perfect for living up to the hygge hype, there could be many unknown dangers in the home that threaten the health of many UK homeowners this Christmas time.
Results were recently released from a five year long study, carried out by the Gas Safe Register and Fire & Rescue Service, which has found that more fires in households with gas appliances take place on Christmas day than any other day of the year. Furthermore, the study has highlighted that there are more unsafe gas appliances found in December than any other month.
These shocking figures mean that we're urging you to ensure your customers are safe by checking their appliances this festive period. If you're a heating engineer that specialises in both gas and solid fuel appliance installation, then you can keep your customers safe in a few simple steps:
While you're wishing your customers a Happy Christmas over the festive period, why not include an email reminder as to when their next service is due? This will give them something to fill up their new 2017 calendar with and will raise awareness of the importance of gas and CO safety.
Give safety tips in your Christmas cards
If you like to add a special touch to your service throughout Christmas, 'tis the season of giving after all, why not have special Christmas cards printed with gas and CO safety tips included? As cards are displayed on mantels and windowsills throughout the Christmas period, these will be in plain sight for all family members to read.
Spread festive cheer, as well as gas and CO safety advice
When visiting customers in the lead up to Christmas, why not update them with gas and CO safety advice too? You can leave them a leaflet listing a few vital pointers, as well as emergency numbers, should gas or CO be detected in the holidays. All this will give you extra Yuletide brownie points, which could even afford you a mince pie or two.
HETAS and Gas Safety Register have a number of free advisory leaflets available to download or order online, to help you keep your customers safe. If you'd like more information about CO Poisoning prevention, take a look at our sister company Waxman Heating's CO Awareness blog.
Join our training community!
Like what you see? Why not share this story via social media and spread the word about our ever expanding range of courses and top quality services?! Simply click on the icons below to be taken to our respective social media pages, for updates on the latest Waxman Training news, courses and events.