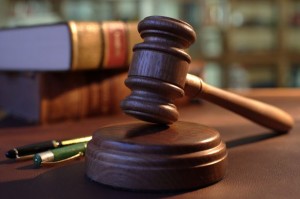 When seeking a trade qualification, most installers go to great lengths to ensure they get the best accreditation around with a reputable organisation. Of course, this comes at a price, but those installers who have such qualifications will acknowledge that the skills and certification acquired from training are well worth their salt. Becoming certified doesn't only protect installers; it protects the general public too.
In the solid fuel heating industry, HETAS is one of the most credible awarding bodies in the UK and the official body recognised by Government to approve biomass and solid fuel appliances, fuels and services. HETAS also approves the registration of competent installers and servicing businesses, to ensure an industry standard is upheld and regulated.
HETAS offers accreditation and peace of mind for installers, as once registered and fully trained in a preferred field they can offer their customers high quality customer service and fitting. This in turn gives installers credibility in their sector, which is great for reputation.
Because of the authority HETAS has in the industry and the credibility its installers obtain, it is inevitable (nonetheless shocking) that some unregistered installers might latch on to this title to help boost business. Not only is this unsafe for customers, irresponsible and fraudulent, it is also extremely frustrating for the genuine HETAS installers who have spent valuable time and money in training and registration.
A recent case in Wales has highlighted this, which caused HETAS to hit back.
HETAS hits back
Glyn Norman Mayne of Caerphilly, who traded as 'Nostalgia Home' – a business specialising in the installation of solid fuel stoves, was recently sentenced to 8 months imprisonment after work he carried out on 10 customers' stoves (under the guise of a HETAS registered installer) was brought to the attention of both HETAS and Trading Standards.
Claiming to be a registered HETAS installer, Mayne installed 10 stoves for various customers across South East Wales; every single customer contacted Training Standards to complain of his poor workmanship considering he was HETAS accredited. After each stove was examined by qualified HETAS engineers, six of the ten installations were considered to be dangerous.
In court the Judge stated that 'the defendant had held himself out as HETAS registered, when he was not. He was competing with those who were genuinely qualified and registered, and this was unfair competition, devaluing those other engineers'.
The Judge also considered how 'the work was shoddy and in some aspects dangerous. This was due to incompetence, rather than a deliberate cutting of corners to increase his profit'
As a result of his irresponsible actions Glyn now has a criminal record. His full sentence is to 8 months imprisonment suspended for two years, ordered to carry out 160 hours of unpaid work, ordered to pay compensation totalling £4,950 to be paid to 8 of the customers, and ordered to pay a victim surcharge of £100.
For more information about the hearing, click here.
It's thanks to HETAS' good reputation,  Mayne's customers realised that something was amiss and had the foresight to contact Trading Standards.
If you know an installer that may be doing the same, it is advised that you contact HETAS and Trading Standards immediately. HETAS takes matters like this very seriously and as you can see from the above, will not stop until further action is taken.
Join our training community!
Like what you see? Why not share this story via social media and spread the word about our ever expanding range of courses and top quality services?! Simply click on the icons below to be taken to our respective social media pages, for updates on the latest Waxman Training news, courses and events.