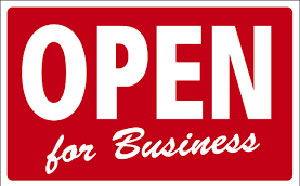 The nights are getting darker and days shorter, which only means one thing – Autumn is almost here and it is to bring with it a new heating season. It's a time when customers require their chimneys swept, stoves maintained or replaced, in preparation for the colder months, and where new customers emerge for new stove installations. Now is the time to ensure you're prepared.
Over the summer months, it's no secret that work slows down. There's less requirement to heat the home and more excuse to venture into the great outdoors and experience the sun's rays (even if it's only for a few days), so it's no wonder demand for heating appliances is low. Furthermore, it's hardly practical to keep the showroom fully lit and fires' roaring when the temperature outdoors is stifling, so visiting a showroom is the last thing on customers' minds.
Prepare for winter
This doesn't mean new or existing customers won't come flocking once the season is over! Many home birds will soon be planning for winter and ensuring everything is in place for some seasonal hibernation, with adequate appliances to heat the home. Are you prepared to offer sound technical advice to customers when they start to plan for the winter ahead?
If you like to uphold high standards of service and outstanding product advice, it would be a shame to allow standards drop by letting your knowledge become stagnant from a few dormant months. This is why training is available; to ensure you stay on top of your game.
Stay on top of your game
HETAS' Approved Retailer qualification helps anyone, from showroom staff to store owners, attain the knowledge necessary to provide customers with appropriate advice regarding choosing a stove and the accessories that facilitate it.  By understanding the needs of customers and the products that will be most appropriate for them, your service will be bespoke – this will keep your outstanding reputation high.
Add to this the fact that the advice you're offering is from a credible source and customers will be much more inclined to speak to you, rather than lesser qualified competitors. Being a HETAS Approved Retailer will give your showroom authority of information, due diligence in terms of customer and staff care, as well as reliability regarding the safety advice you provide.
Book ahead of heating season
Waxman Training Academy has a HETAS Approved Training Course coming up on 7th October 2016, right at the start of heating season, so you can ensure you and your staff are fully up-to-date with industry changes, requirements and products to help your customers on their way to finding the perfect heating appliance for them.
Should you wish to BOOK NOW, please call 01422 371811 or email info@waxmantraining.co.uk