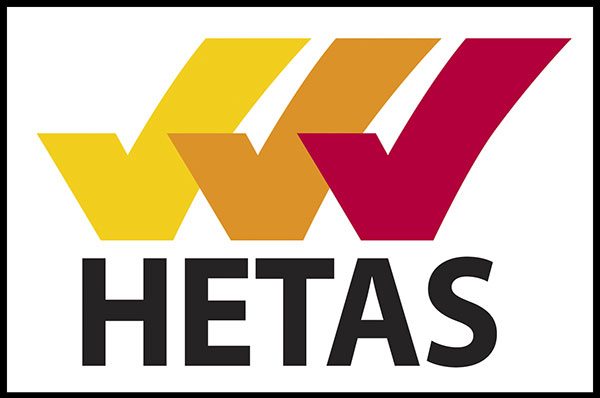 January is now in full swing and so are the many solid fuel businesses across the UK; getting back into action after a few well deserved weeks of festive hibernation. Although it may take a while to get the cogs of your business well oiled again, it's worth thinking about the rest of 2017 and what you want to achieve in the next 12 months.
Rather than making resolutions why not make some solid plans this New Year and gain new skills to increase your service offering?
HETAS is introducing a number of new courses throughout 2017 to meet the growing needs of retailers, installers and sweeps, ensuring everyone can benefit from the service and support HETAS membership and accreditation brings. Even if you're not currently a solid fuel installer, this year HETAS is giving you the chance to change that.
NEW Changeover course for gas installers
HETAS is to introduce a bespoke HETAS Changeover course in 2017, which will help gas engineers meet the increasing customer demand for wood burning, biomass and solid fuel appliances. With around 200,000 wood or multi-fuel stoves installed each year in the UK, the demand for such appliances is extremely high and installation requires professional skills. The course, therefore, will build on the existing skill set of gas engineers and identify the areas of installation practice already demonstrable from such competencies in order to increase understanding and prepare for further solid fuel qualification.
The course will be over three days and will cover practical considerations for chimney and flue provision, clearances for combustibles and the characteristics of flues, as well as regulatory requirements. This course will bridge the skills gap between gas and solid fuel installation.
Waxman Training Academy hopes to roll out the Changeover course shortly and will provide further details as to dates and pre-requisites in due course. Watch this space.
New Service & Maintenance course
Many people opt for solid fuel appliances because of their high quality and durability, which are major advantages for homeowners looking for a long lasting product to heat their home. Even the most robust product, however, needs a little TLC which is why HETAS is introducing a new Service and Maintenance course for 2017.
HETAS recommends that appliances are serviced at least once a year, or according to manufacturer instructions, so ensuring professional engineers are able to do so is vital for safety and efficiency. The course has been designed to do just that by equipping HETAS engineers with the knowledge and practical skills to carry out such tasks.
The course will be over two days and is ideal for businesses or retailers that don't wish to install appliances, such as Chimney Sweeps and Maintenance Operatives.  HETAS has been working with a number of HETAS recognised Chimney Sweep Associations to develop this course with the best possible topics and training, this will ensure all skills are in line with industry best practice.
Waxman Training Academy hopes to roll out the Service & Maintenance course shortly and will provide further details as to dates and pre-requisites in due course. Watch this space.